Peter Liddell wrote:The other "connecting commuter service" is Mackey International Airlines... which would be a project into itself: Beech 18, Beech 99, Convair 340/440/580, DC-6, DC-8-30, DHC-6, Piper Navajo and Shorts Skyvan... interesting but also not really Eastern when it comes to it.
Well unless I am mistaken, Eastern did buy Mackey International Airlines, didn't they?
Also, Mackey International Airline specialized in flights to Caribbean islands and inter-Florida routes particularly Key West, Bahamas, and Turks and Cacios which was probably reason why Eastern bought Mackey to consolidate more routes to Caribbean.
Also Mackey International airline had lots of military contract flights and one of main bases to fly into and out of is Key West Naval Station air base where sight of Mackey DC-8s was common.
Moreover, Mackey International airline operated charter casino flights between KMIA and KLAS using DC-8s.
Photos of Mackey planes: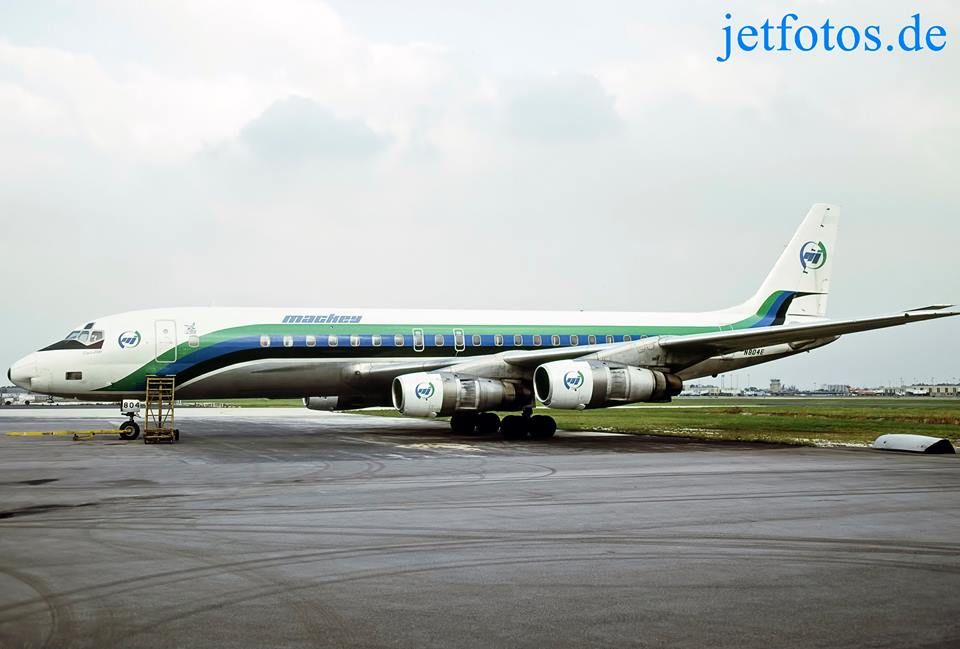 Regards,
Aharon