Shalom and greetings all my pals!!!

Here is recreation of regular Connie service from KMSY Louis Armstrong New Orleans International Airport located 11 miles west of downtown New Orleans, Louisiana to KDAL Dallas Love Field located 6 miles northwest of downtown Dallas, Texas flown by Eastern Airlines in both black & white and color presentations.

Fully loaded Connie with extra more luggages in speedpak under belly of the plane ready for push back!!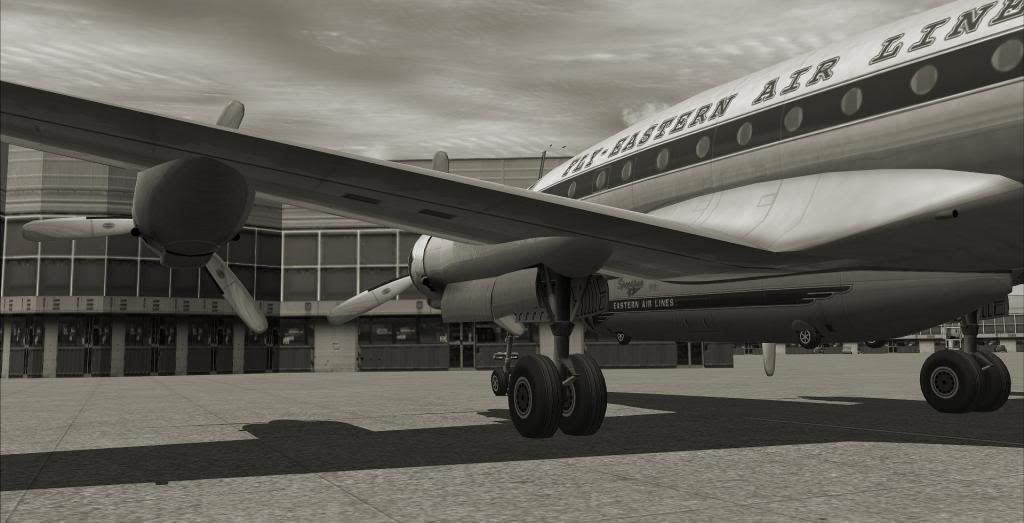 Ready to start massive engines after finished with pushback




Cool engine start smoke!!!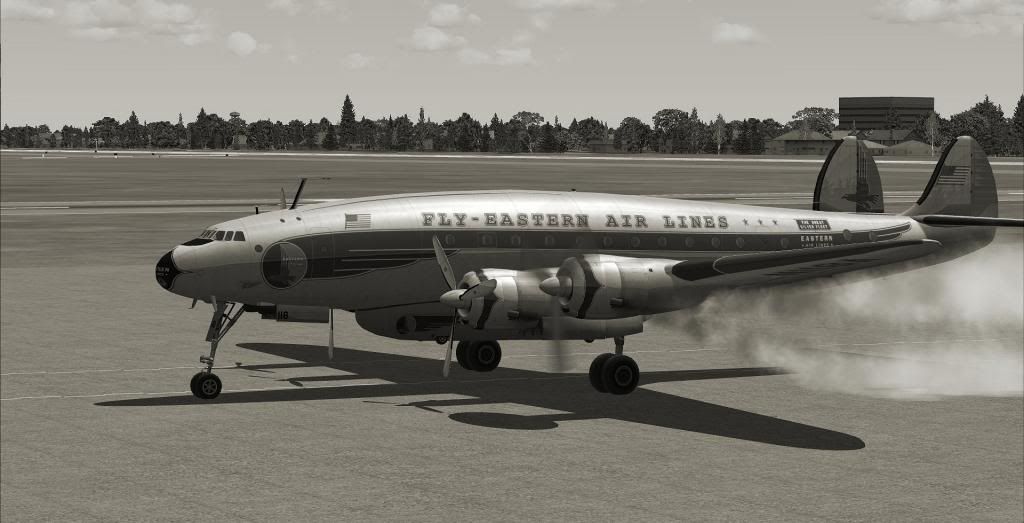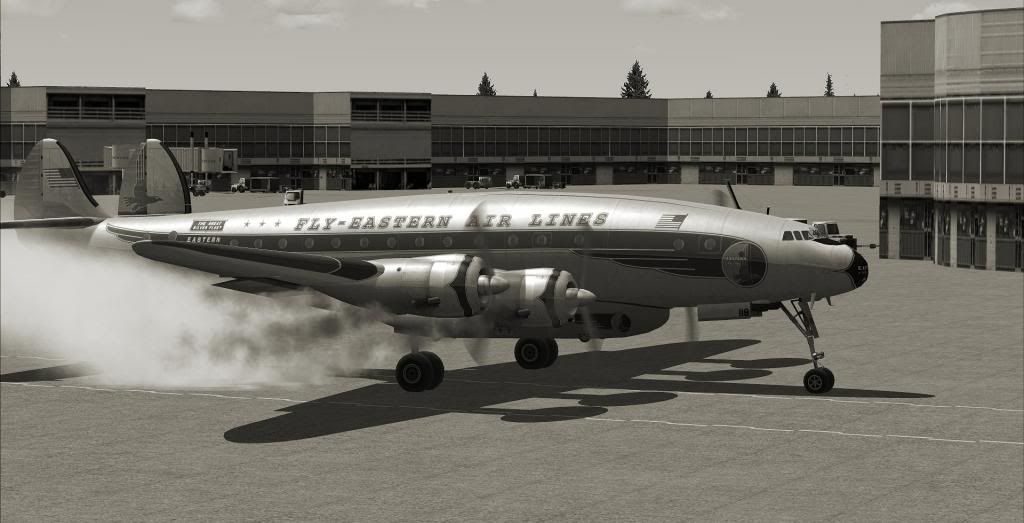 Rumbling with noisy engines on taxi to short of runway 10




Airport photography spotters get excited behind the airport fence at the sight of mighty Connie




Holding short of runway 10 awaiting for clearance for take off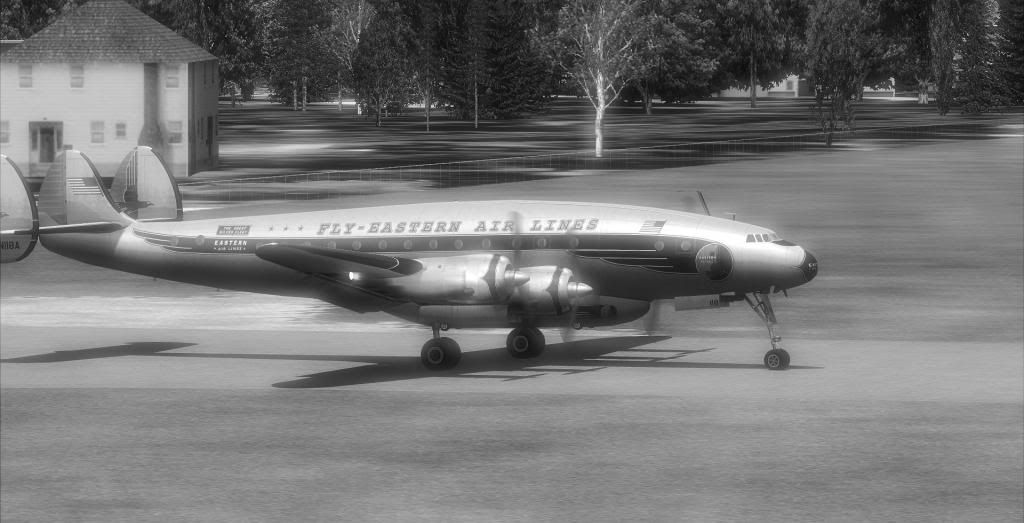 Clearance for take off granted as the Connie entered into the runway for take off




Airborne on climb to FL200 with background view of Mississippi River




Still climbing with background view of Lake Pontchartrain




Passing Huey P Long Bridge that connects highway route 90 over Mississippi river




Making left turn above city of New Orleans toward Dallas where you can see under engines New Orleans' highway route number 10




Passing Metairie which is suburb of city of New Orleans




Passing Lake Pontchartrain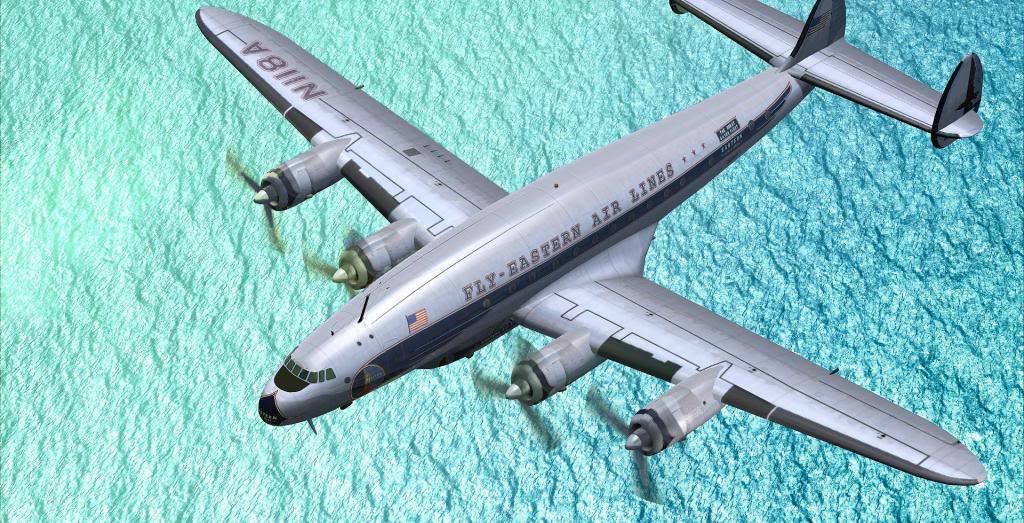 Now cruising at FL200 to Dallas




Passing city of Baton Rouge, Louisiana




Passing KBTR Baton Rouge Metropolitan Airport also known as Ryan Field four nautical miles north of the central business district of Baton Rouge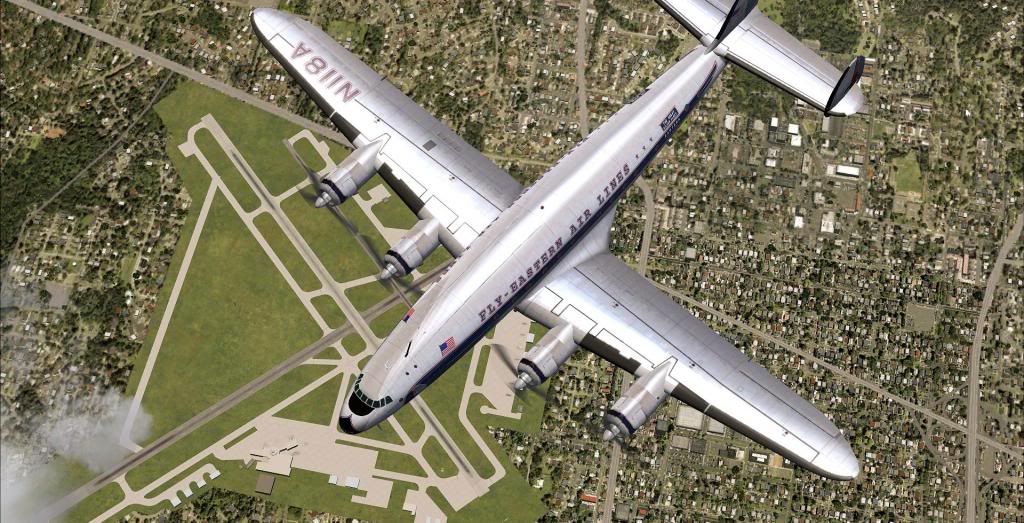 Cruising at FL200




Passing city of Alexandria, Louisiana




Passing KAEX Alexandria International Airport four nautical miles west of the central business district of Alexandria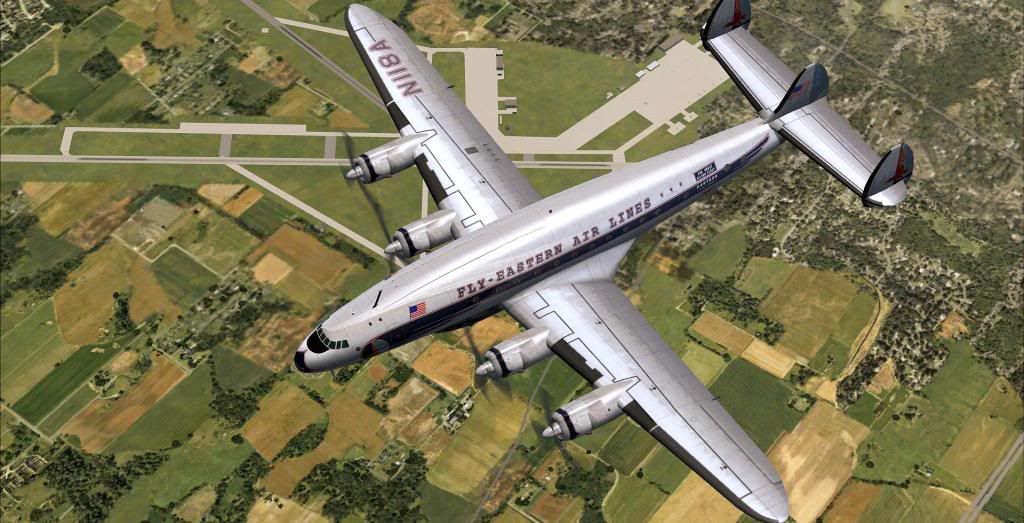 Cruising at FL200




On descent over city of Dallas on way to runway 13R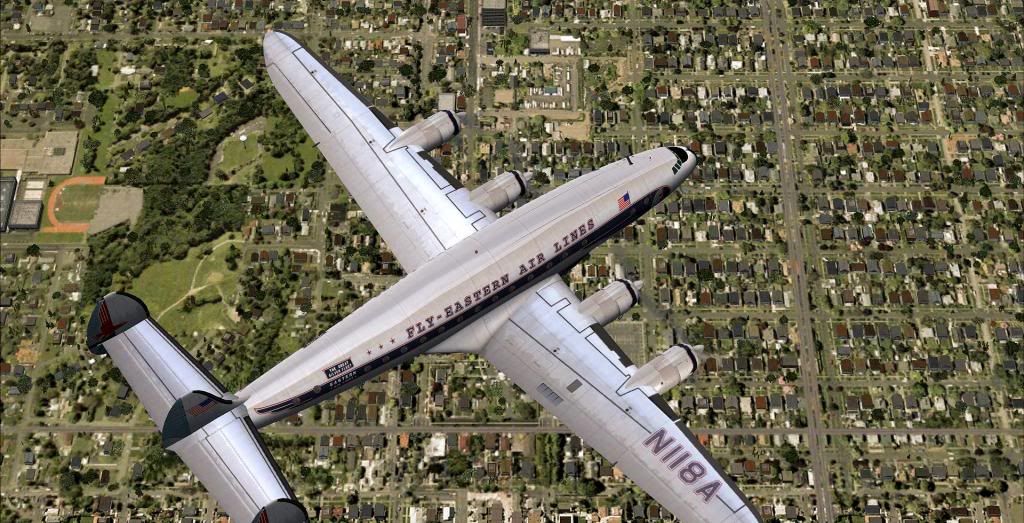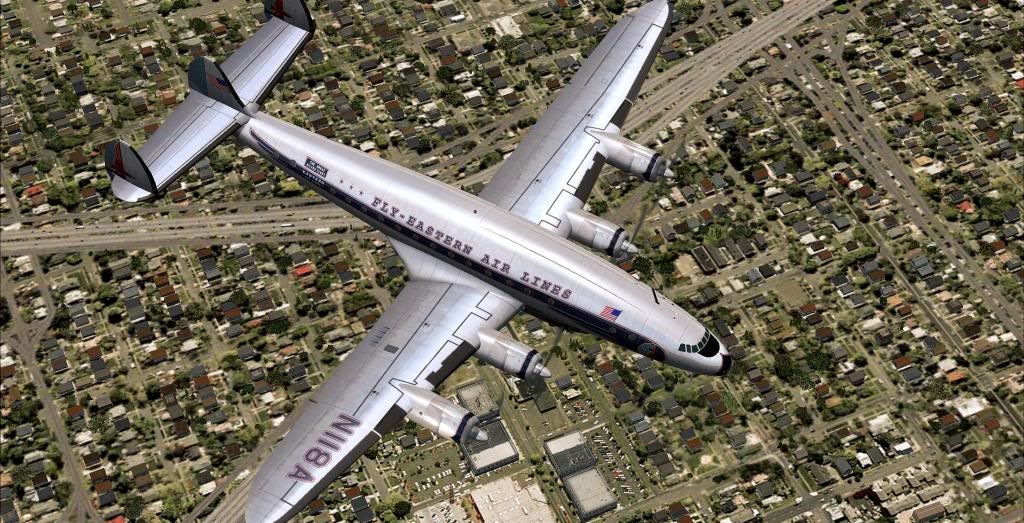 On final approach to runway




Passing unknown stadium (cannot find it on Google maps)




Seconds before touchdown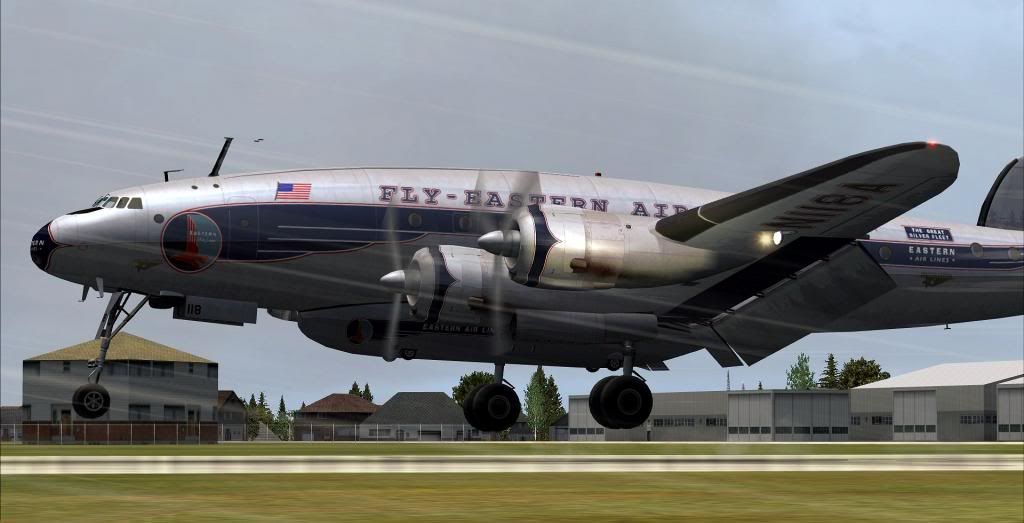 TOUCHDOWN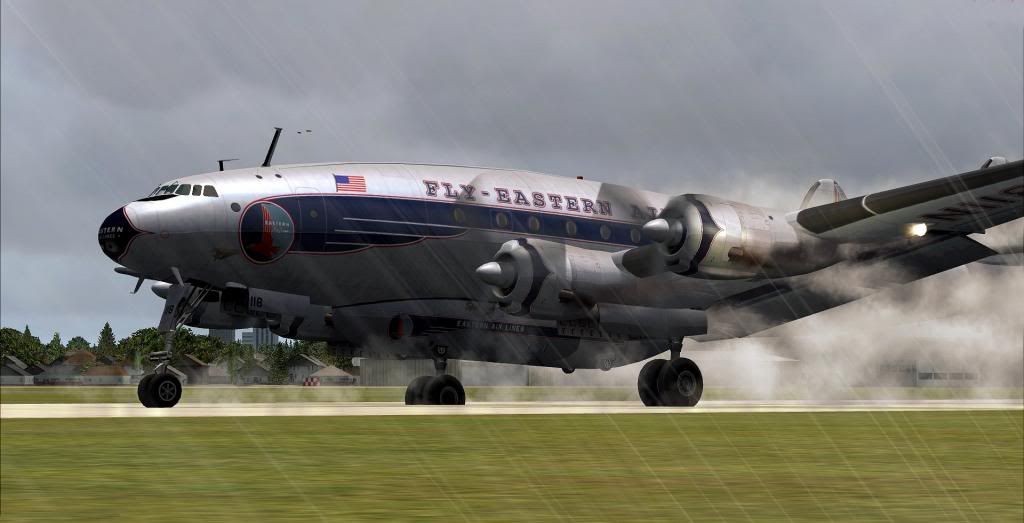 Roaring with braking down and reverse propeller noise splattering rain water behind




Thank you for viewing. Stay tuned for next exciting flight!!

Regards,

Aharon